ICON Vehicle Dynamics started off the busy month of March attending one of the largest Jeeping events this side of the Rockies; Tierra Del Sol's 50th Annual Desert Safari event at the Truckhaven Hills area of the North Ocotillo Wells SVRA. This half century old club meet has grown in size over the years and now boasts vendors from all over the country, visitor counts in the ten thousands, and a fully marked course for both beginners to avid jeep enthusiasts.
ICON has been supporting the TDS event for a few years now, this year being the largest force of vehicles and ICON employees out there. The vehicles ranged from JK's with 2" lifts, JK's with Omega Bypass shocks, JK's with Hemi's, our ICON Ford Superduty, and the newest addition the 2011 Ford SVT Raptor.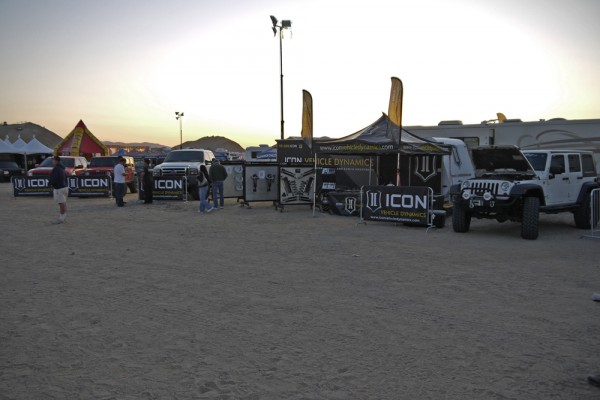 Each vehicle was seen either roving around on the trails, parked at ICON's large booth in the vendor area, or being used as a supply vehicle at Checkpoint #3 ICON sponsored. This event proved itself that the Jeep and offroad world is alive with over 1000+ vehicles making it through checkpoint 1 on Saturdays guided Jeep run. We had a great time being able to show everyone some of our capabilities here at ICON Vehicle Dynamics, and we are extremely excited about all the new Jeep products we will be releasing over the next 2 months (with a big one debuting at the upcoming 2012 Easter Jeep Safari in Moab).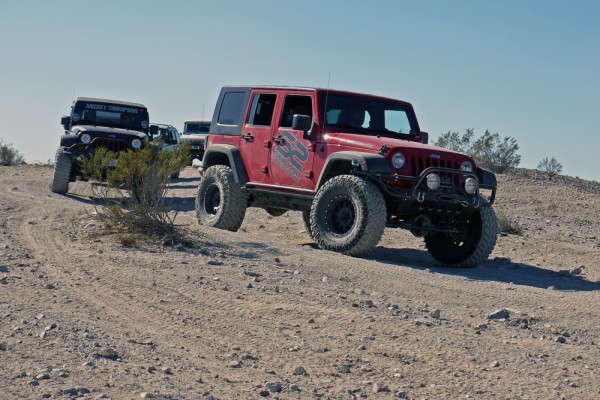 With another successful trip in the books the crew at ICON is looking forward to filling almost every weekend up in the month of March & April from Jeep events, Lucas Oil Short course racing, Desert racing at The Mint 400, and even local Meet & Greet events. ICON will be out introducing new products and gearing up for events coming up such as Easter Jeep Safari in Moab, Rubicon, Off-road Expo and the SEMA Show later in the year.
Desert Safari 2012 was a great event and we had an amazing time out in the desert with the TDS Family…. See you next year we will definitely be there!!!