ICON Equipped 1450 Race Truck Gets the Silver at SNORE's Annual Night Race
FOR IMMEDIATE RELEASE:
Riverside, CA. Monday August 1st, 2011- SNORE's KC HiLites Midnight Special was an end of the month heated battle on a rough and technical 8-mile loop in Primm, NV. The ICON equipped #1481 Ford Ranger owned and raced by Jeremy Deakin's of Norco, CA took the first runner up position in SNORE's 4th race of the 6 race 2011 schedule. The temperatures were expected to climb to well over 100° over the course of the weekend and everyone in attendance was prepared for the brutal heat.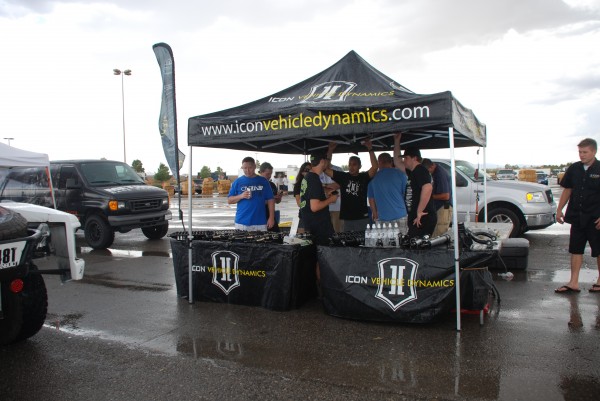 Mother Nature had a different plan and put the racers to the test at this night time rally when sudden monsoonal thunderstorms approached during the middle of tech/contingency soaking the vehicles, pits, and course and dropping temperatures to a cool 75°!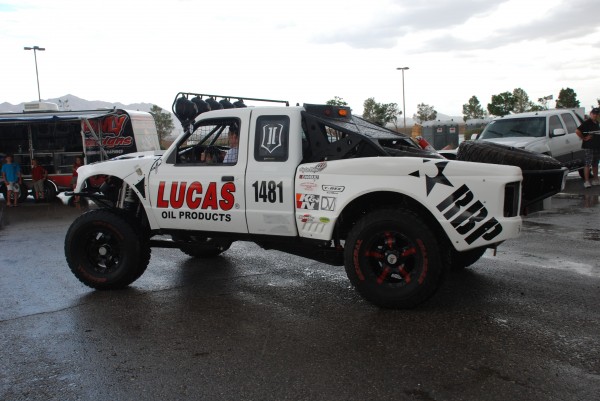 Jeremy Deakin's1997 Ford Ranger has been racing in the south western states for over 4 years now and has now earned the support of a time tested pit crew, great product sponsors such as Lucas Oil, T-rex Grilles, Troy Lee Designs, K&N Filters and RBP Wheels. ICON Vehicle Dynamics was excited to work with such a well orientated team and rose to the occasion with Jeremy cut his truck up to 4-Link the rear suspension. With the help of ICON's shock team, they were able to quickly bring the truck up to race speeds right out of the box. The ICON 2.5″ VS Series coilovers are combined with a set of used 3.0 bypass shocks. ICON's shock team wanted to see their product and customer on top of the podium, even if that meant tuning a competitors shocks.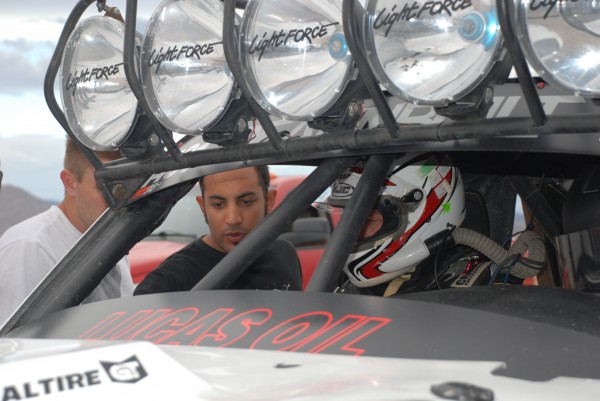 Friday night's race started at 10:30pm and the #1481 Ford Ranger started 2nd off the line, 15 seconds behind 1st place. Jeremy's motocross skills came into play in the silty rough conditions, passing the 1st place starter quickly. Jeremy finished with a time 59:19.968 which was good enough for 2nd place on corrected times! Saturday nights race started off in the same manner, with jeremy starting 2nd off the line behind the 1st place finisher of the previous night. The course had changed dramatically after 2 nights of racing but jeremy was confident that having ex-motocross racer Terrance Russell as his co-driver, they could navigate the treacherous course at night even in blinding dust. Terrance's help watching the GPS guided them in to another 2nd place finish that night with a time of 1:16:33.781 giving them 2nd place in a class of 15 strong competitors.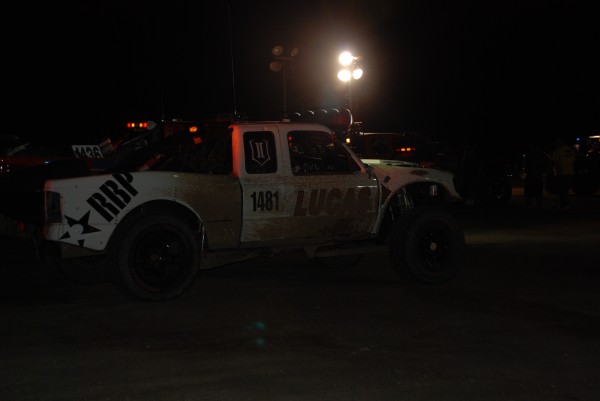 This is Jeremy's best finish this year and hopes to continue this high leading into the next event at SNORE's Snore 250 in Ridgecrest, CA Oct 21 – 23. The team would like to thank ICON Vehicle Dynamics, Lucas Oil Products, RBP Wheels, K&N Filters, Troy Lee Designs, and T-rex Billet Grills.