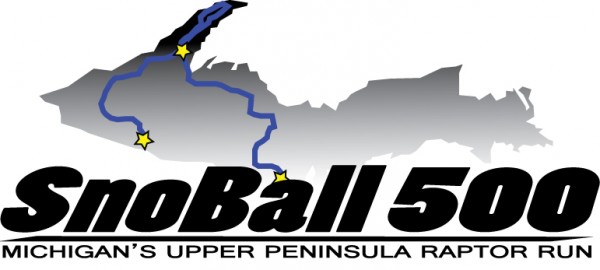 Make sure if you are interested in a unique Ford Raptor Run in the Michigan area you get signed up for the SnoBall 500. ICON Vehicle Dynamics is raffling off some great prizes that you will want to be apart of. Get signed up today!!!
January 19-21, 2013
The SnoBall 500 is a winter Raptor Run/driving experience. During this run you and your Raptor will encounter everything that Mother Nature and the Upper Peninsula of Michigan can throw at it. There will be areas of two track roads, logging trails, forest service roads and country roads. These roads will have varying degrees of snowfall on them, from significant snow fall to minimal/scraped country roads. From the moment you put the SnoBall 500 official window decal on your truck you are in for one of the most unique and exciting weekends ever. This is not a race we will stay together as a pack and work as a team to insure everyone makes it to each destination.
But the driving isn't the only appeal to this run. We will also be staying in a few of the nicest Hotel/Casinos in the Upper Peninsula. There will be plenty of time to unwind in whatever fashion you desire, whether it is hanging out at the sports bar, gambling or getting a massage.
Run Details:
Friday Night:
The Run doesn't officially begin until Saturday morning at 0830, but for anyone interested in crossing the Mackinaw Bridge as a group we will be meeting at 1630est. Meeting location is the Burger King off of exit 338 on I-75. We will leave no later than 7pm for the Island Resort and Casino.
There will be a mandatory check-in at the Island Resort and Casino we will have everyone's SnoBall 500 gear there
Saturday:
This is the day everyone has been waiting for!!!! At 0830 there will be a drivers meeting just to go over some basics and so that everyone is on the same page. At 0900 we head out towards the Norway truck trail and our scramble area. On the way will encounter snow covered roads and significant snow drifts. The Norway truck trail is an off roaders dream, the trail includes everything for open sections to granite rocks. After the truck trail we will make our way up County roads and two track roads with the group stopping for lunch in Ralph as well as a stop at Da Yoopers Tourist Trap and finally ending up at the Travelodge in Houghton, MI. The Travelodge is located near quite a few bars and restaurants including the Keweenaw Brewing Co.
Sunday:
Sunday is a long day we will have a drivers meeting 0830 just to go over the differences between Sunday and Saturdays terrain. The group will leave from the Travelodge at 0900 and head up one of the most scenic routes in Michigan all the way to Copper Harbor, MI. We will hang out for a bit to take pictures then the group heads back down to Houghton where we will get lunch. From here we head out towards Ontonagon following forest service roads and country roads. When we arrive as a pack of Raptors in the small town of Ontonagon we will take some pictures and rest our legs for a short break. From here the sun will be setting as we travel along the coast of Lake Superior across forest service roads, county roads and ORV routes. Our final destination is the Lac Vieux Desert Casino in Watersmeet, MI. But our day does not end when we arrive at the Casino. Those that are interested after checking in will meet at 2100 for a very interesting experience, the Paulding light. The Paulding light is a light that appears in the sky and has also appeared in shows such as paranormal activity, Ripley's Believe it or not, and Unsolved Mysteries.
Monday:
On Monday morning we find us nearing the completion of this run, we have reserved a banquet room for a late breakfast and run closing. During the this time we have some Swag to give away from our sponsors as well as a Raffle for donated items. After the closing events we will all start to make our way home, thinking about the weekend the whole time.
Price for event:
$125 per Truck/Driver – Includes 1 SnoBall 500 sweatshirt or hoodie, SnoBall 500 window stickers with truck number, entrance into closing event with 1 breakfast and raffle drawing
$40 per Co-Driver/Passenger – Includes 1 SnoBall 500 sweatshirt or hoodie, entrance into closing event with 1 breakfast and raffle drawing.
Register via PayPal and please pay as a Gift:
Paypal address: [email protected]
Please include your name, Screen Name, Year, color, SCab or SCrew and size of Sweatshirt. If you have a Co-driver please include their name, Screen name (if applicable) and sweatshirt size.
*** A major portion of the proceeds from the Raffle will be donated to the Wounded Warrior Project. This donation will be made under the Ford Raptor Owners. ***
Room Reservations:
Island Resort and Casino- 1/18/2013 877-475-7375 107.91 Inc tax No Group Reservation
Travelodge Houghton- 1/19/2013 906-482-1400 62.10+tax Ford Raptor Group Book by 12/19
Lac Vieux Desert Casino 1/20/2013 800-895-2505 $49 + tax Group #2784