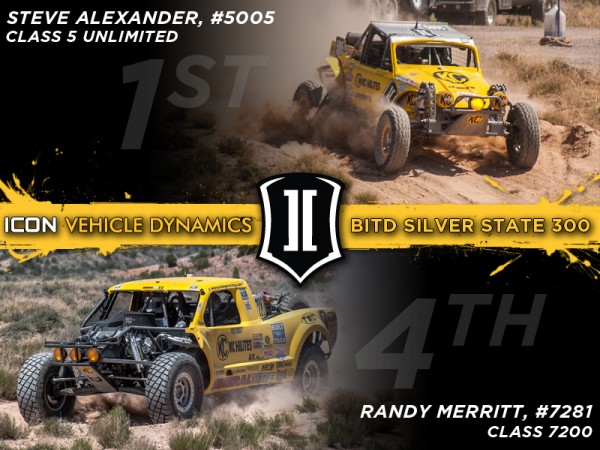 The ICON Vehicle Dynamics race program has been working hard this 2012 season with both of its sponsored racers in the BITD Racing Series (Best In The Desert). Success has been the ultimate goal and the results from the Canidae/Tap It Brewery Silver State 300 put ICON shocks on the top of the podium in 1 class and finishing just outside of the podium for a solid top 5 finish in the other class.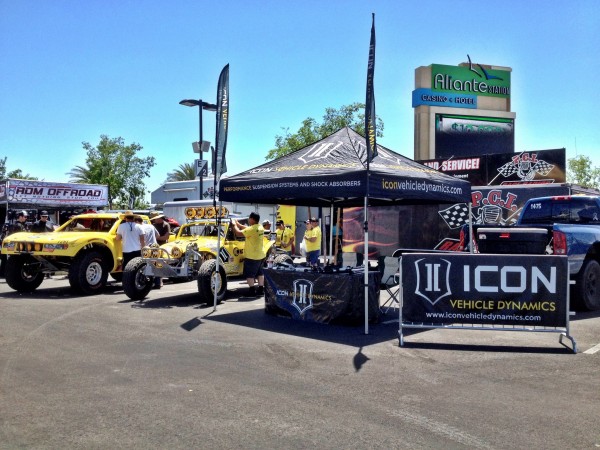 Contingency started Friday at the Aliante Station Casino way off the strip in N. Las Vegas. ICON Vehicle Dynamics' booth was full of racers and crew members taking a look at the product and at both of the vehicle racing under the ICON Banner: #7281 – Randy Merrit; #5005 – Steve Alexander.
Race day conditions were next to perfect with cool temperatures in the unforgiving dry deserts and a nice breeze clearing the dust in the deep Nevada silt beds, giving every racer confidence when getting the green flag. The perfect weather would also be a great sign for the ICON Sponsored Racers. Randy Merrit's Ford started 4th in a premier class with 17 entries and would remain there throughout the day, taking home a solid 4th place finish and further moving him forward in the championship points chase. Steve Alexander started up front and stayed up front throughout the day, netting him his 1st win of 2012 and putting him in 1st for the championship chase.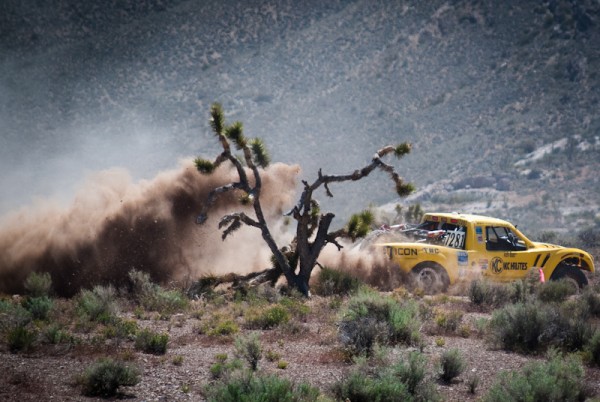 ICON's race support staff was there helping each team from the day before the race till the drive back to the hotel after the checkered flag. ICON is proud to support the BITD series and its sponsored racers, pushing the envelope in the most grueling of conditions to help further development for the shock program for the OE applications.