The Lucas Oil Regional Off Road Racing Series has not only brought back grass roots racing to the Southern California but also created a few brand new classes. The Mini Stock class allows racers to build and compete in small, production trucks that fans may have in their own driveway. The class races on mainly stock components but with 2.5 inch smooth body shocks, fuel cell, and some safety updates, the trucks can be converted to a fully race specific truck. The Mini Stock class has created a viral buzz throughout the off-road industry. Many trucks are already competing in the Southern California series with even more in the works.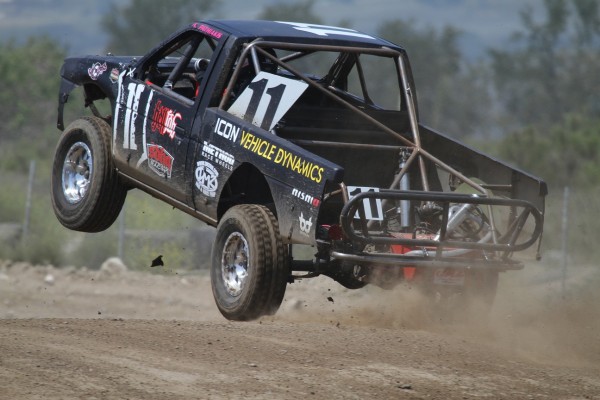 With all of the success of last year's Mini Stock season, title sponsor ICON Vehicle Dynamics has stepped up again to support the 2012 Mini Stock class. Located in Riverside, California, ICON has had a huge presence at the Southern California regional races. From various efforts including race support and sales information, In 2011 the ICON Ford Raptor was used as the Lucas Oil Regional Pace Vehicle; complete with ICON Vehicle Dynamics 3.0 coil over kit and rear three-tube bypass. Motorsports Manager Sean Kepler has ran double duty endorsing the Mini Stock class to race fans who are not familiar with the affordability and excitement that comes from racing in the class, while also operating as the main crew chief for the #11 ICON Vehicle Dynamics Mini Stock which won the 2011 championship. In the "5 Minutes With" interview, Sean verbalizes his enthusiasm and anticipation for the upcoming 2012 Lucas Oil Regional Off Road Racing Series season.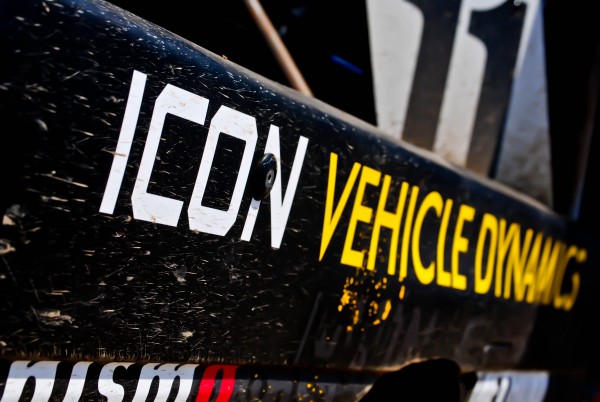 LORORS: Can you tell me about ICON Vehicle Dynamics? What does your company do?
SK: ICON makes aftermarket suspension lift kits for all major makes and models of off-road vehicles. We offer everything from 2.0 replacement shocks, 2.5" coil over kits, up to an 8-inch lift, four linked with coil overs and bypass' for the front of the 2012 Ford Super Duty. Whether it's a Ford, Toyota, Jeep, Chevy, Dodge, all of the off-road vehicles in the parking lot and pits or anyone who has a production style truck who wants to get more performance can make ICON Vehicle Dynamics their first choice.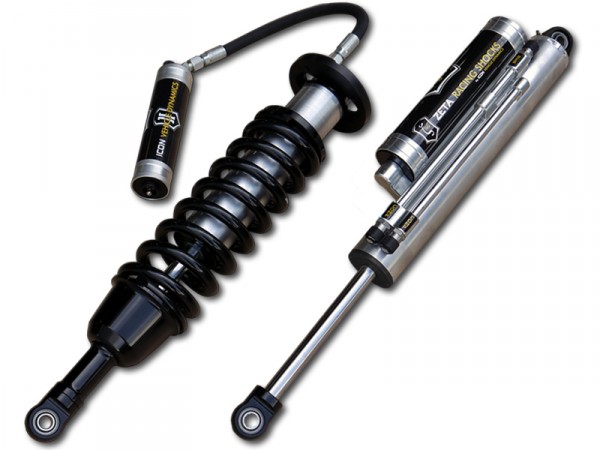 LORORS: How does that carry over into racing?
SK: Through our shock development program we were able to take all of the stuff learned from years of OE applications and pre-runners and then apply that to the racing field. Since we make everything in house, we were able to make a variety of shocks quickly and cover all racing styles.
LORORS: ICON has committed to being the 2012 Mini Stock class sponsor. What are your main goals for having the company participate with the Lucas Oil Regional Off Road Series?
SK: ICON likes working with Lucas Oil and wants to see this type of grass roots racing grow. We know that for grass root racers, support is a key factor in their success. So ICON takes pride in offering contingency and special shock package pricing to help entice more racers to come race in the regional series. Our goal is to break into the racing market by having the regional series be our premiere area for proving our racing shock line. So far we have been leading the field in podiums in the Arizona and Southern California Mini Stock classes with multiple class wins and even a championship on our shocks.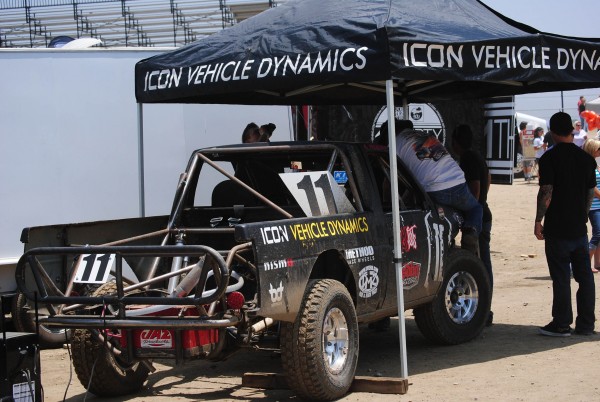 LORORS: What kind of opportunities for growth do you see coming from the class?
SK: The Mini Stock class will help racers get accustomed to racing, prepping, and just being involved with racing in general. This will help them step up to the pro ranks or to faster, bigger vehicles down the road.
LORORS: Who is ICON sponsoring in the 2012 season? What are your goals for that racer?
SK: We are sponsoring Andrea Pathiakis racing and we are behind her every step of the 2012 season as she defends her championship. We are hoping she will be able to amass more wins and bring on name recognition not only for herself but for ICON Vehicle Dynamics as well. We were excited to win in the class that we were sponsoring and we were able to put together a team that was competitive enough to win.
LORORS: Is there anything else you would like to add about the series?
SK: I think Lucas Oil is going to propel the racing series into something similar to a larger racing series like NASCAR. With the regional grass roots racing, they will be able to mold and shape racers to help feed the larger Lucas Oil Off Road Racing Series with competitive and seasoned drivers. ICON is very happy to be a part of the Lucas Oil Regional Off Road Series and has enjoyed bringing our employees and families to the regional events. All of the ICON employees love to come out to the races to watch their work being used to its full potential.
The ICON Vehicle Dynamics team will be attending all of the 2012 Lucas Oil Regional Off Road Racing Series – Southern California events as the 2012 Mini Stock class sponsor. Sean Kepler and everyone with the ICON Vehicle Dynamics team are happy to answer any questions regarding their product or the Mini Stock class. Whether you are looking for some cool new suspension parts for your off-road vehicle or just stopping by, the ICON pit promises to be a popular spot to visit for fans and racers during race day. More information about ICON Vehicle Dynamics can be found on their website.