Original article can be found here: http://www.trdusa.com/team-5.html

TEAM 5 MEDICAL — GOING PLACES WHERE MEDICINE HAS NEVER GONE
Eric Linder, founder of Team 5 Medical Foundation says, "In order to be involved, you must first show up."
That may sound simple, until you see some of the locations where Team 5 Medical has been deployed: the Amazon jungle in Peru, rainforest in Guatemala, and the island of Grenadines. The reality is that they purposely plan their missions to go into high-risk locales—places that have never been touched by modern medicine.
Once there, transportation often includes flying, driving, riding, paddling, trekking and 4×4'ing for countless hours into thick jungles where GPS doesn't work, with no electricity, no running water and no indoor plumbing. Team 5 is committed to reach the overlooked, remote and forgotten places around the globe where other organizations aren't willing to visit.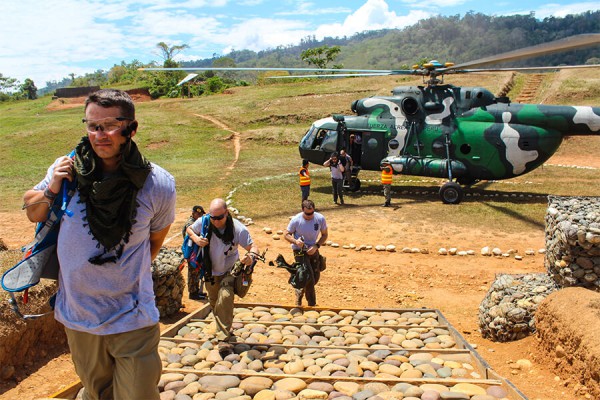 The Team 5 Medical team consists of a volunteer group of hand-selected medical and survival experts who educate local healthcare workers, provide medical and dental assistance (including plastic surgery and reconstructive procedures), and they donate supplies so these areas can become more self-sufficient. In most cases, these indigenous people have never seen a medical practitioner before in their life.
The bottom line: Team 5 does the impossible and changes lives by going where no one else dares to deploy.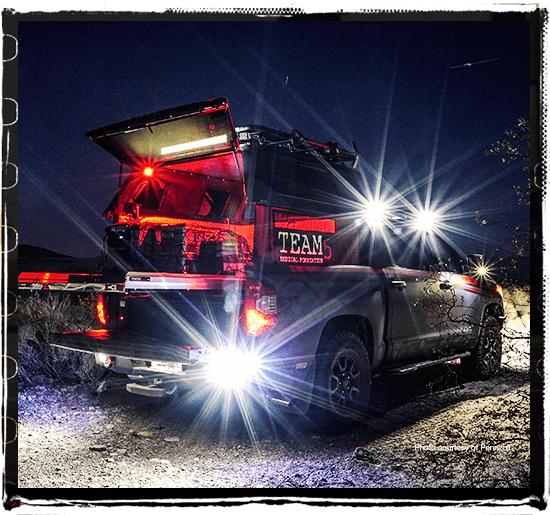 THE JUNGLE WAS THE LEAST OF THEIR WORRIES — PROVIDING AID TO THE INDIGENOUS PEOPLE OF PERU
In a recent deployment, Team 5 traveled to a remote Peruvian village in the heart of the most conflict-affected region of that country—the Apurimac, Ene and Mantaro River Valley—considered a "red zone" by the U.S. Government.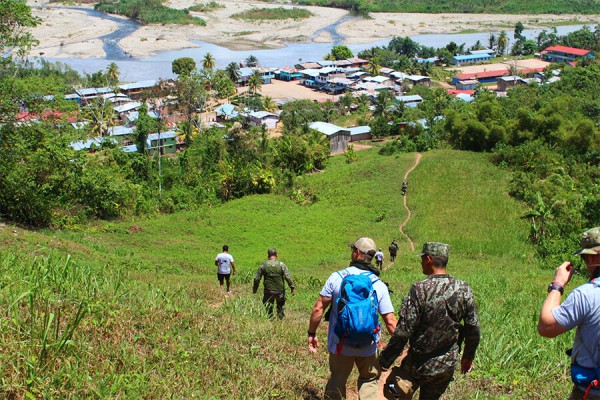 They were the first trailblazers to enter this region because of the military threats. 35 commandos accompanied Team 5 to ensure they were safe from those involved in narcotics trafficking, and from the guerrilla group known as the Shining Path, who declared war on the state of Peru in 1980.
In fact, upon approaching the village, the commandos conducted a sweep of the area, seizing a significant amount of C4 explosives, weapons and equipment used in the production of cocaine—all just a short distance from where Team 5 would be operating. "With the help of the Peruvian military, Team 5 was able to treat 540 clinic patients, de-worm over 500 patients, treat 45 dental patients, perform surgery on 11 locals, distribute 100 pairs of reading glasses to those in need, hand out 150 solar powered luminAID lights to villagers without power, and teach 27 medics life-saving techniques… in a week," said Ranger Medic, Doc Jenkins.
For this trip, the U.S. State Department advised Team 5 to stay home—Eric Linder thought otherwise and the results were well worth the risk.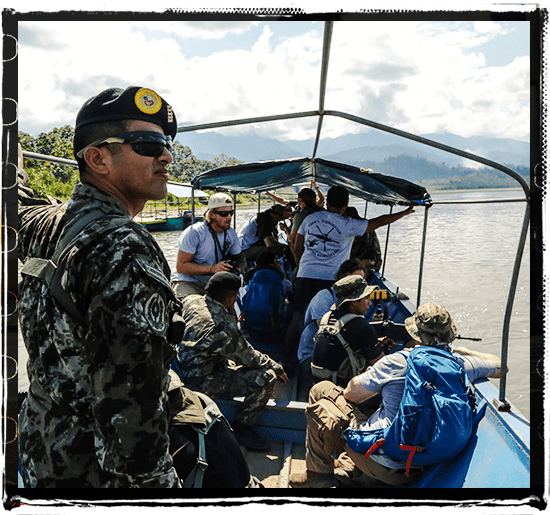 ENLISTING THE EXPERTISE OF EXPEDITION OVERLAND
For Team 5's last two deployments, the team from Expedition Overland has lent their support, providing off-roading expertise to help the team reach the remote locations, along with chronicling the deployment via video and pictures.
If you're not familiar with Expedition Overland, they are an organization that produces reality-based web series showing the adventures of their expedition crew of overlanders and their outfitted vehicles through some of the most remote places of North and Central America. Their desire for exploration and adventure is at the heart of their videos—except when they're working with Team 5—then, their goal is to get the team to their destination and back in one piece.
An important aspect of each deployment is that Team 5 brings in the supplies they need to perform medical and dental procedures, as well as bringing additional medical supplies and equipment that are donated to the villages when they leave. Plus, Team 5 trains the locals how to use the equipment they leave behind, which has a positive effect on the health of these indigenous people.
Expedition Overland's film crew documents these deployments so others can see the challenges and mishaps that take place along the way, along with providing the personal insights into the struggles, successes and experiences of Team 5 on their deployments.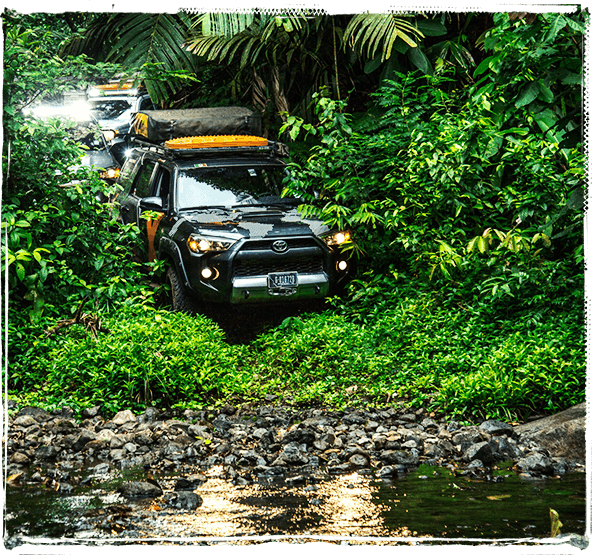 DISASTER DEPLOYMENT IN THE U.S.: TEAM 5 FOUNDATION'S "QUICK RESPONSE FORCE" TUNDRA TRD PRO
The mission statement of Team 5 Foundation is, "In order to be involved, you must first show up."
While they are experts at planning international deployments, Team 5 realized that they weren't as well equipped to handle domestic emergencies. The concept of the "Quick Response Force" Tundra was created after people asked why Team 5 didn't do more missions stateside. "The biggest roadblock was transportation and the right equipment," said Founder and Chief Executive Officer, Eric Linder. So Linder talked to Sgt. Dakota Meyer, a Medal of Honor recipient who partners with Toyota and Hiring Our Heroes, as well as with Team 5 Medical. Sgt. Meyer discussed the concept with Toyota, who responded by donating a 2016 Toyota Tundra TRD Pro truck.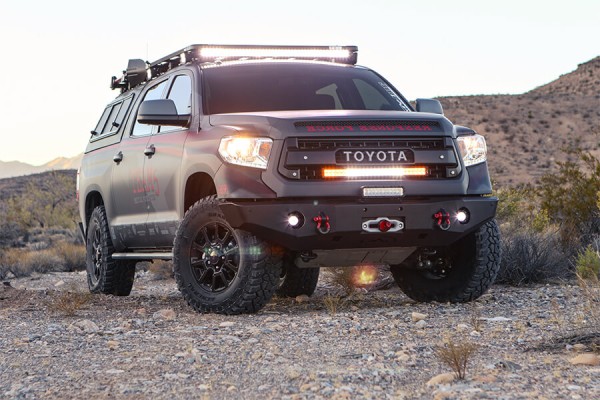 Working with Findlay Toyota in Henderson, Nevada and also Divine 1 Customs, the Team 5 Toyota Platinum Tundra was modified into a "TRD Pro" Tundra. Modification included a dual exhaust system, skid plates, a shift knob, and the well-known "TOYOTA" grille to truly go places where very few other vehicles can go. It carries enough gear and supplies to sustain a team of 5 for 30 days, including: personal safety gear, tents, sleeping bags, dehydrated food, clean water, etc.
By adding the "Quick Response Force" modified Tundra TRD Pro to their garage, following a domestic disaster, Team 5 can deploy the truck from Las Vegas (Team 5's headquarters) with a one- or two-member team, who can then meet with the other team members onsite. So now, should there be a domestic disaster, they can roll out when needed here in the States with their Special Forces Medical Members, to help provide an expert level of assistance.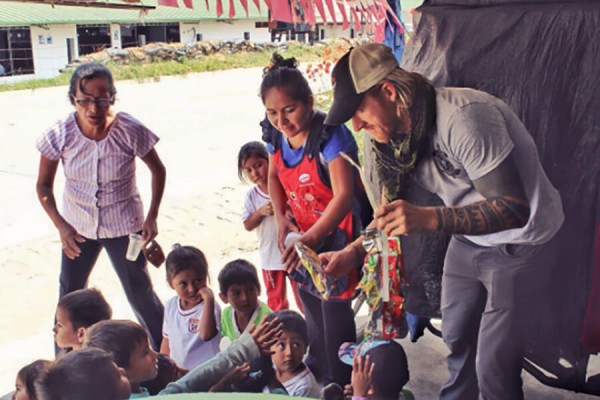 Team 5 Foundation "Quick Response Force" 2016 Toyota Tundra
The QRF Tundra utilizes the following ICON components:
• 2.5 Series Coilovers w/ CDC Valve
• 2.5 Series Rear Shocks w/ CDC Valve
• Billet Aluminum Upper Control Arm Kit
• Prototype Rear Leaf Spring
• Prototype Rear Bump Stop Kit
• ICON Alloys 17″ 'Six Speed' Wheels, Gunmetal Finish