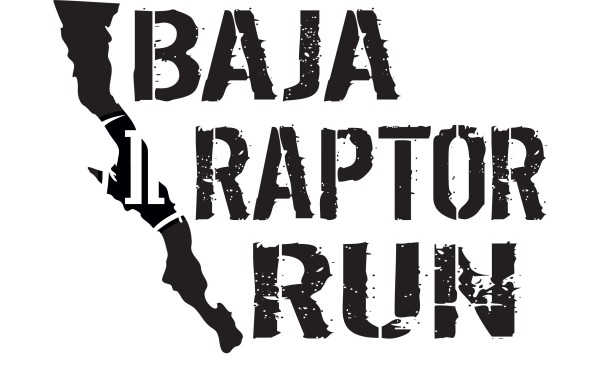 A Premier Baja Raptor Adventure by Treypal Events & Jones' Power Tours
We are proud to be announced as the title Sponsor of the 2013 Baja Raptor Run! It is a great fit, and we are proud to be linked up with some great guys doing unique Raptor Runs in 2013.  If you are a Raptor enthusiast and want to join in on a unique event that takes you down into Baja, Mexico this is the event. You will not only spend time off roading with other Raptor owners but this run ends with watching the 2013 27th MasterCraft Safety Tecate SCORE San Felipe 250. Get signed up for this as you will not find a more unique run into Mexico with action you can not find any where else.
Drivers meeting in Tecate CA Tuesday March 5th 7:00 AM
Cross the U.S Mexico border at Tecate and we will be on dirt within a half an hour.
Tuesdays trip will consist of approximately 135 miles of mostly Baja dirt roads.
This will include ranch roads and portions of the Baja 500 and Baja 1000 race courses.
Tuesday night we will stay at Mikes Sky Ranch perched on a ridge in the San Pedro Matir
at around 2700 ft elevation at the end of a 25 mile Raptor Heaven dirt road, the Ranch provides motel style accommodations with home style Dinner and Breakfast.
Wednesday we will head a different route down the mountain through San Matias pass to the desert floor.
Weather permitting we will traverse a dry lake bed where (if you choose) You may air out your Raptor and run at terminal velocity.
Then back on race course through an ever changing play ground of off-road terrain. Our days trip will terminate at luxury
beach front condos on the Sea of Cortez walking distance from all the attractions of down town San Felipe.
On your own for dinner in one of Mexico's most renown restaurant rows or bbq with the hosts at the condos.
Thursday, by Thursday you will know if you are ready for this or not. You may choose to hang in San Felipe and take in the sights
or grab a panga (mexican fishing boat) and try your luck at fishing. But if you are up for it we will make a 150 mile loop through the San Felipe desert.
We start on graded ranch roads and run all the best and roughest the Baja has to offer. The high point of the day is the legendary Matomi Wash.
a 30 mile crevasse carved out of the mountains thousands of years ago, squeeze rock barely wide enough for a Raptor to fit through with vertical walls extending skyward 70 feet.
Watch your self in here, rocks hidden in the soft sand reach up and destroy tires and suspension parts alike.
Many a racer has spent the night in Matomi after an unfortunate encounter with these hidden beasts.
Then back to town and dinner out or BBQ with the hosts at the condos.
Friday is contingency row on the San Felipe Malicon. This is one of the best fiestas on the Peninsula as racers push their vehicles past the
sponsors and vendors to Technical inspection. The event lasts all day and Contingency Row is punctuated by taco carts seafood confessions and every oddity San Felipe has to offer.
Friday night the entire group is invited to an exclusive Baja Racer tradition. The annual Checkers Racing Team Clam Bake. Local Clams, Shrimp and a full buffet of land based traditional
Mexican food. Rub elbows with racers and chasers discussing their strategy for tomorrows big event. Help empty the bottomless beer cooler. "One of the best gear head events I have attended".
Saturday, Race day. If you wish, Up at 0-dark thirty and mount up no lolly gagging. Caravan out to our remote spectator pit to watch the race go by. We will be at a remote Baja Pit Stop.
You will witness the behind the scenes workings of what keep a Baja Race going. Prove yourself to the crew and you may get to dump some fuel in a race vehicle.
For those that wish to sleep in, the start/finish is down town and there is excellent race spectating just minutes from the condos.
Some Raptors will head north directly from the pit as schedules dictate those who wish to have another night at the San Felipe condos Saturday is included. Several caravans head north to the border on Sunday
for different ports of entry. Of course you may have the Baja Bug by this time and just want to stay in Mexico.
Cost: $800.00 per truck with Driver and Co-Driver. $400.00 for additional Co-Drivers.
(Open to 17 Trucks only due to the logistics involved with the run. Payment in full is required to reserve a spot. )
Registration Registration Page
Additional Costs: Mexican car insurance available on line atMexican Auto Insurance Online – Baja Bound Mexico Insurance ServicesYou will need $50-$70 per day for fuel.
What's Included: Mikes Sky Ranch, San Felipe Condos and road food
(lunch will be provided every day you are on the road. we make huge turkey and roast beef sandwiches on over sized sour dough bread )
If you have special dietary needs bring what you need. Three experienced guides in Raptors. One diesel and trailer on the highway for recovery and support. T Shirts and Hoodie. Promise of a once in a lifetime adventure.
Necessary gear:
Cooler
VHF mobile radio or hand held + car charger set to or tunable to 151.775 MHZ
1 or 2 good spare tires, 2nd spare does not need to be mounted.
Jack & Lug wrench or impact gun.
Optional folding chair for each person.
Passport
First aid kit
Every vehicle must have stable or preserved emergency food and water. This is Baja and you never know how your day will end. I always carry a bed roll just in case I end up in the weeds.
Additional fuel containers should not be necessary even for Super Cabs.
Optional gear:
GPS
Off-road lights
All the suspension money can buy
Medical air evacuation insurance
Snatch strap
Spare everything
See you in Baja
Baja Jones & Treypal
San Felipe Lodging. Condos 1-4 San Felipe Vacation Rentals | San Felipe Rental Homes | Baja San Felipe Condo Rentals
Current Entrants 12/15/2012:
1. Kawie95
2. Coachart
3. ICON Vehicle Dynamics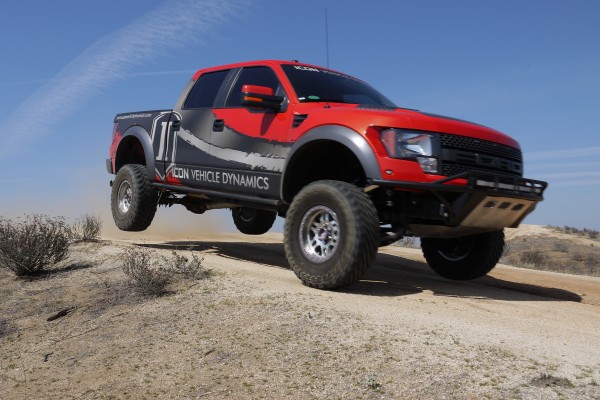 Follow the Ford Raptor Forum Thread and what people are talking about: