Just a few days before Christmas ICON Vehicle Dynamics had the pleasure of spending some time in the desert near Barstow, CA with the CEO of Azunia Tequila – Jim Riley. Jim is not only an experienced businessman, but also a seasoned offroad racer with a large number of accomplishments in the SNORE, SCORE, and Best in the Desert racing series.  In the last few years Riley has managed to leave his mark on both the world of fine spirits and offroad racing by sticking to one of his favorite quotes, "What you believe is what you achieve". While he is obviously a believer in success, Jim also brings a sense of adventure and fun to just about everything he is involved with.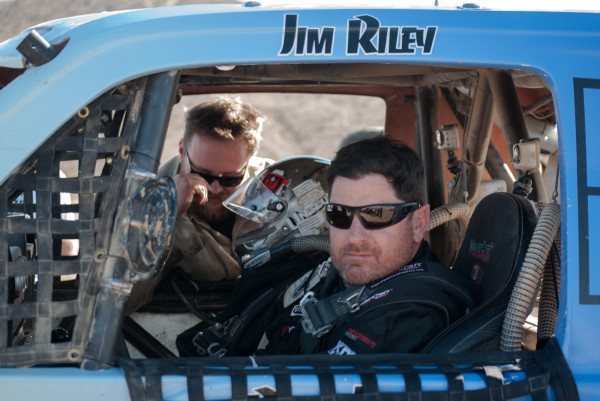 ————————————————————————–
When we pulled off the highway and into the dirt we were pleasantly surprised to find that Jim had not only brought out his ICON Vehicle Dynamics-equipped Ford Raptor to play, but his Trophylite R8 race truck as well. Our original goal was to take a few photos of  "Azunia Jim's" daily driver – a 2011 SuperCab – and get Riley's opinion of how the ICON Vehicle Dynamics 3.0 Suspension System was holding up after a fair amount of on and offroad use. While we couldn't help but notice the Trophylite in all of its glory, we decided we would stick around to snap some shots of the race truck as well.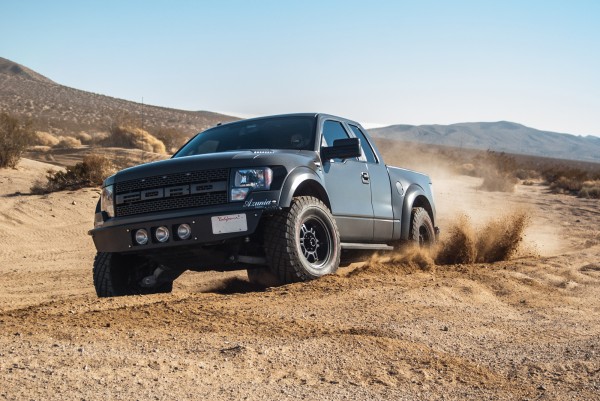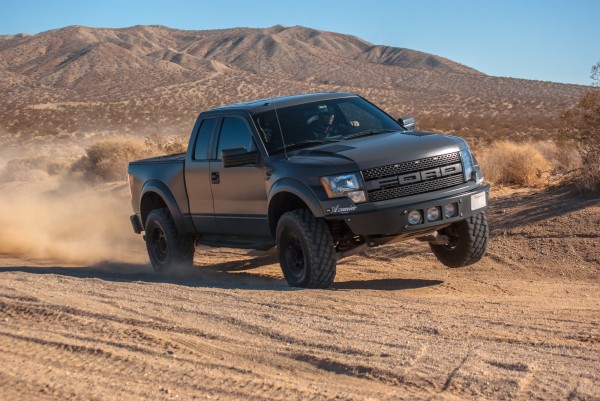 After shooting some photos of Jim and his crew having some fun in his Ford Raptor (which features products from ICON Vehicle Dynamics, SDHQ Offroad, General Tire, Method Race Wheels, and Rigid Industries) the 450 horsepower Azunia Tequila R8 was prepped and ready to put in some testing time out in the desert.  After turning a few miles in the truck to make sure all was well, Jim invited us to jump in the passenger seat of the Azunia Tequila Trophylite R8. We just couldn't resist, so after suiting up and strapping in Jim put the hammer down and we were off into the rough stuff. By the first few corners and whooped-out sections of desert, Riley's driving ability left us comfortable, confident, and able to simply enjoy the ride and the sound of that roaring Ford Racing engine. When the time came to get out of the vehicle, it was clear that Riley and the Azunia R8 had made true believers out of us – Trophylite is something you HAVE to try at least once in your life!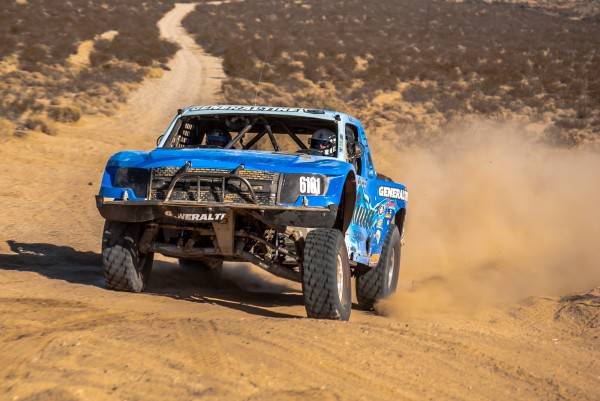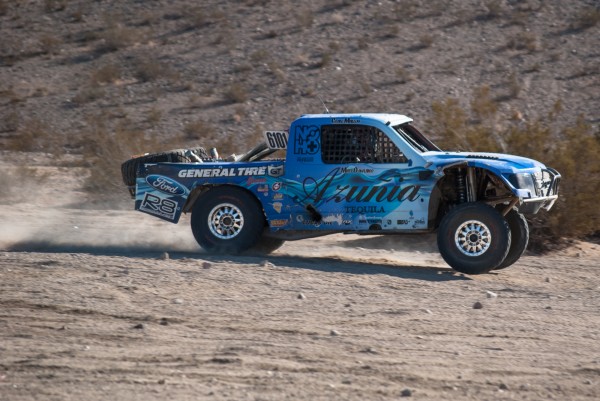 Jim has got to be one of the friendliest, most down-to-Earth guys in offroad racing. Whether it's a taste of 100% Weber blue agave Azunia Tequila or a co-dog seat in a Trophylite R8, Riley is always open to share his experiences with almost anyone he comes across. If you happen to spot him out and about promoting Azunia Tequila or putting in work at the offroad races make sure to stop and say hi, you'll be glad you did!