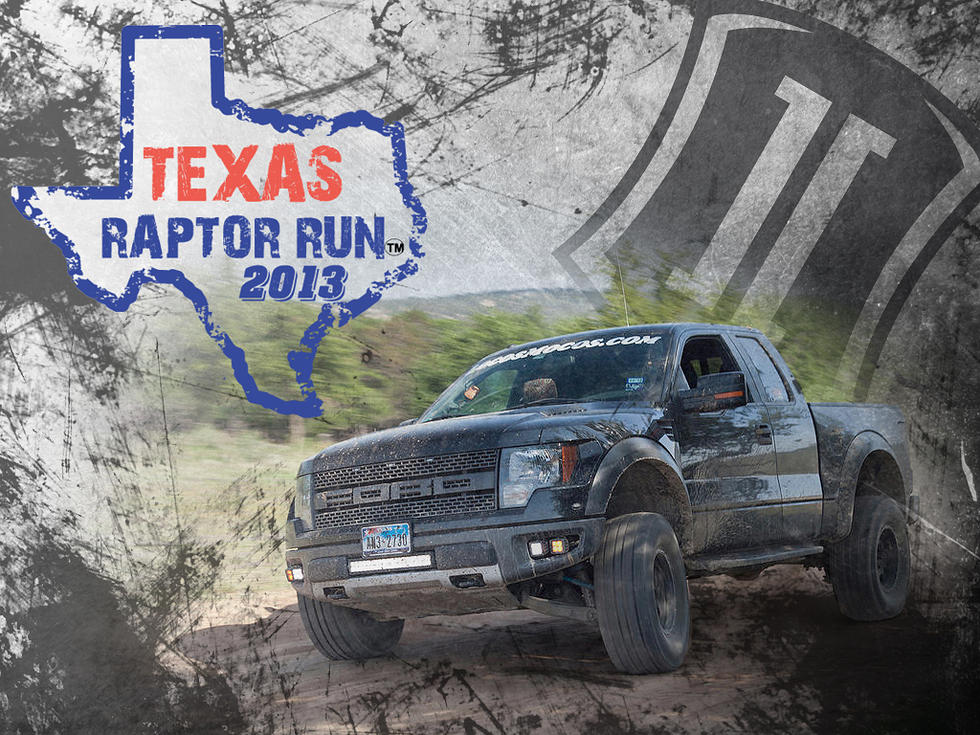 ICON Texas Raptor Run 2013 is a Premier Baja Raptor Adventure by Treypal Events
In 2012 the Texas Raptor Run was the largest organized gathering of Ford Raptor Trucks to embrace in off road fun at a place called Texana Ranch in Blackwell Texas. This event was created for you to not only get seat time off road behind hind the wheel of your truck, but embrace the many enthusiast and manufacturers of the Raptor Nation, all to have a great time doing it. This year we are proud to be named the title sponsor and look forward to making the ICON Vehicle Dynamics Texas Raptor Run 2013 the largest of road Ford Raptor gathering to date. ICON will also be putting up some great prizes for the Raffle along with many other Manufacturers in the Industry producing Ford Raptor aftermarket accessories. Below are some further details and a link to the ICON Texas Raptor Run website. Don't be stuck sitting at home wishing you went, plan now and come join in, to find out what your Raptor is made of.

Important Link for the ICON Texas Raptor Run
ICON Texas Raptor Run Website – www.texasraptorrun.com
Click Here to Register for the Texas Raptor Run
Here is a brief overview of TRR13
The 2013 Texas Raptor Run returns to the Texana Ranch, with its 43 mile desert loop and beautiful pit grounds, it is the perfect place to host TRR. Swimming pool, exotic animals to see, a shop to get your parts installed, and RV hook ups to boot. Did I mention 43 mile track? We are adding a shower trailer with 6 stalls, bringing the total to 8 showers available for use.
The event starts Thursday at 2 PM with registration, followed by a kick-off pit party at 7 PM. The track will be open all day Friday and Saturday. As well as a half day Sunday.
Where: Texana Ranch outside of Bronte Texas. If you google maps Texana Ranch it will actually come up. RV Hookups are available, camping at the ranch is free.
Cost: $250 for the weekend plus a $10 grounds fee paid directly to Ross Creek Trail Riders. $25 for a 30 amp hookup and $40 for a 50 amp. Camping is free. Active Duty Military is $175. Register and pay online before March 18th and receive a custom TRR13 CravenSpeed Stubby Antenna!
What's Included: Driver and Co-Driver T Shirt, 2 Tickets to BBQ dinner, Driver Bag. Additional shirts will be available for purchase.
Raffle: Raffle tickets will be for sale $5 each, all proceeds going to Frontline2FinishLine. Our sponsors and vendors have donated some great prizes for the raffle.
Required Gear:
1. DOT Approved Helmet.
2. First aid kit.
3. Fire extinguisher.
4. Food and beverages for the weekend. Food vendor will be on site
Schedule:
Thursday April 18:
2 PM Registration
7 PM Pit Party
Friday April 19:
8 AM Driver Meeting
9 AM – 12 AM Track Open
Saturday April 20:
8 AM Driver Meeting
9 AM-12 AM Track Open
6 PM BBQ Dinner
7 PM Tour of Exotics
Sunday April 21:
9 AM – 2 PM Track Open
2 PM Shooting Range Open
Official Threads on FordRaptorForum.com
The ICON Texas Raptor Run 2013
2012 Texas Raptor Run Picture Thread