FOR IMMEDIATE RELEASE:
Riverside, Ca. Friday August 26, 2011- The hot sun scorched the racers and fans at this past weekend's race at Glen Helen Raceway, but nothing could keep down the success of the ICON Vehicle Dynamics, SDHQ, Nissan Motorsports driver, Andrea Pathiakis as she ended the beautiful day with a 1st place trophy in her hand and more than praise for her entire team.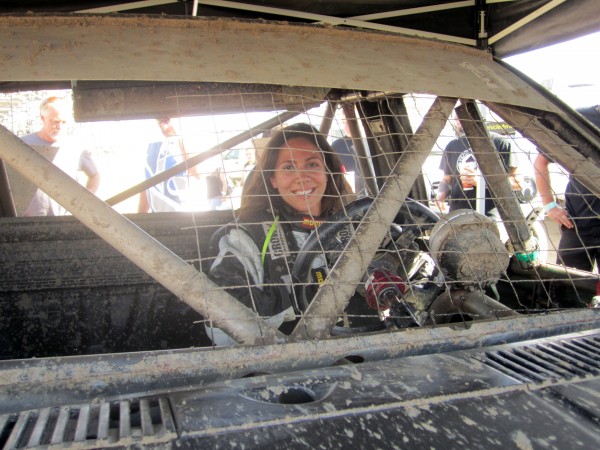 This was her second race in the Lucas Oil Regional Off Road Series, with her premiere race concluding with a podium finish. Pathiakis charged throughout her practice and qualifying laps with the only thing holding her back from qualifying first; a distributor knocking off the mount and leaving the truck dead on the track in the fourth qualifying lap. She had this to say: "When I got back to the pit I knew that my team would be there 100% to fix any problem I had and I could get back out in the main event with the same fast pace, and shoot for that podium. I found my lines and knew I could only go up from there." Her team included a full arsenal of sponsors including ICON Vehicle Dynamics and the quick thinking of Tim Duncan and crew at DMZ Fab and Race Prep, of Norco, California
In the main event, APRacing started right next to another Nissan but had the confidence and agility to pass him in the whoops after turn two, thanks to her ICON shocks, and was able to break away with the faster classes in front of her. A close call with a Stock Modified truck as he veered across the course in front of her could have ended her day, but with quick thinking Pathiakis drove right around without contact and it was full steam ahead. "In turn one and two all the trucks were super close but I held my line. That was my line and no one was going to take it! All I could think was 'this is short course, this is where I want to be.' That was a really awesome moment and it didn't shake me at all."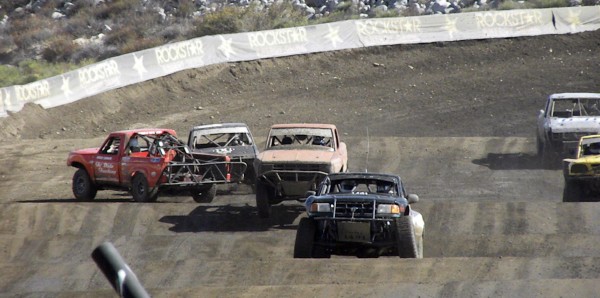 The #11 Mini Stock placed a large gap on the other trucks in her class and was on her way to chasing down the larger classes in front of her. A clean course also helped Pathiakis put down some impressive lap times, as she shaved seconds each lap of the twelve lap race. In the conclusion of the hot August day, Pathiakis ended up on the number one spot of the Glen Helen podium although her fellow racers were surprisingly missing but this did not take away from the thundering applause for the driver from all the race fans present that day. "I owe a huge thank you too all of my sponsors and I definitely owe today's success to each and every one of them."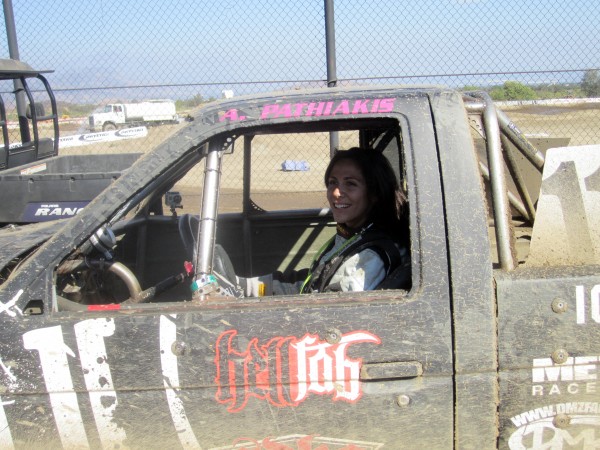 Pathiakis' hard working team and fast lap times will be very beneficial for the driver as the series concludes once again at Glen Helen Raceway on October 1st. "I am super close in points and my overall goal of course is to end up as series champion, it is very possible and it will come down to the line in October." Very ambitious for the rookie short course driver but with the speed and talent that she has shown in the Lucas Oil Regional Off Road Series, we wouldn't put it past her.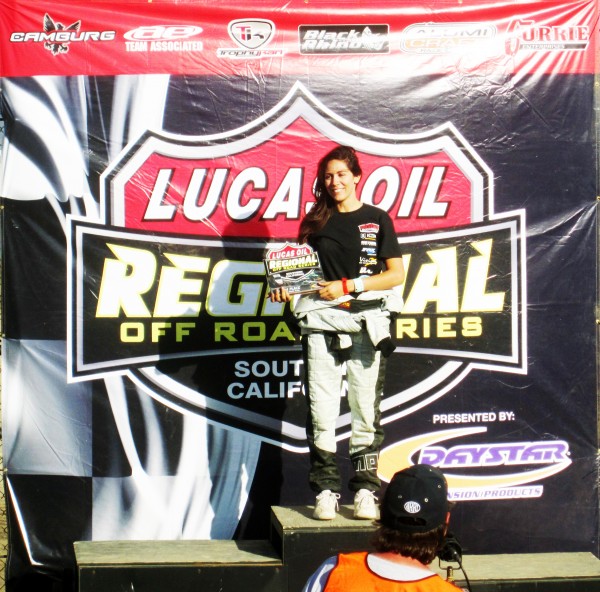 APRacing will be competing at finale of the Lucas Oil Regional Series here in So Cal with the next race set to take place October 1st. Andrea Pathiakis Racing is proud to support each of the companies that stand behind the team: ICON Vehicle Dynamics, SDHQ, DMZ Fab & Race Prep, Method Racing Wheels, Nissan Motorsports NA, and Hellfab Fabrication. Click on the photo's for links to the current sponsors. Be sure to like us on Facebook and Follow Us on Twitter and YouTube!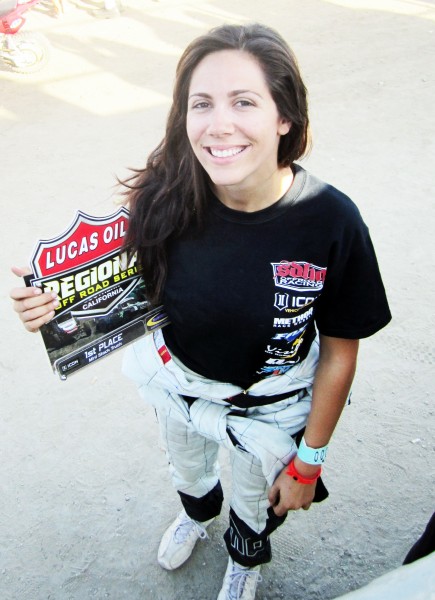 APRacing Glen Helen Race Coverage
google-site-verification: googlead821b3e8a13e41d.html